About us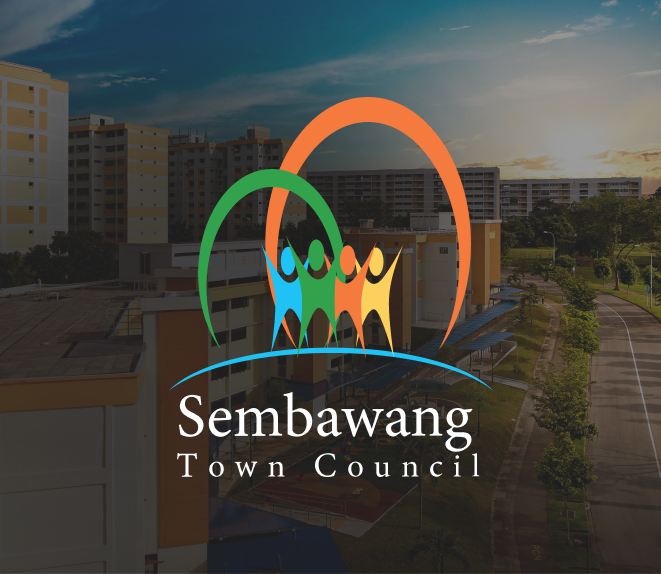 About Sembawang Town Council
Sembawang Town Council manages and maintains the common property in the HDB estates in Sembawang GRC, which comprises Admiralty, Canberra, Sembawang Central, Sembawang West and Woodlands divisions. As of February 2023, we manage 69,000 property units which include residential, commercial and social communal properties.
Our logo represents the Town Council vision and mission. With the four figures positioned in the centre of the logo, this demonstrates our commitment to build a resident-centric Town Council.
The blue and green colors used in the logo reflect Sembawang's rustic nature and her proximity to nature, greenery and the waterfront.
The orange and yellow colors symbolize a vision for a vibrant town, active community and happy residents.
With the active participation of all residents, Sembawang Town Council seeks to improve the facilities, provide better services and make Sembawang GRC a clean, green, convenient and attractive place for all to live in.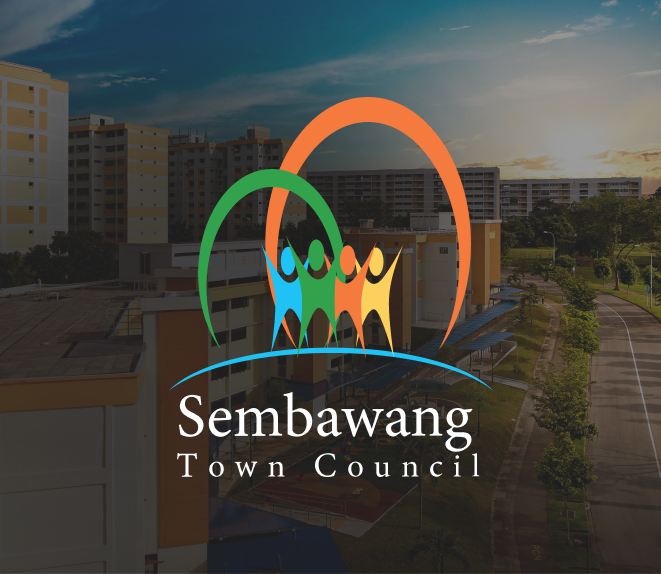 About US
Role of Sembawang Town Council
Role of Sembawang Town Council
Sembawang Town Council controls, manages, maintains and improves the common properties of HDB residential flats and commercial properties within the town. Common properties include corridors, void decks, lifts, water tanks, public lighting and open spaces. The role of Sembawang Town Council includes:

Routine Maintenance Work

Cyclical Work

Town Improvement Work

Essential Maintenance Services
Finance and General Services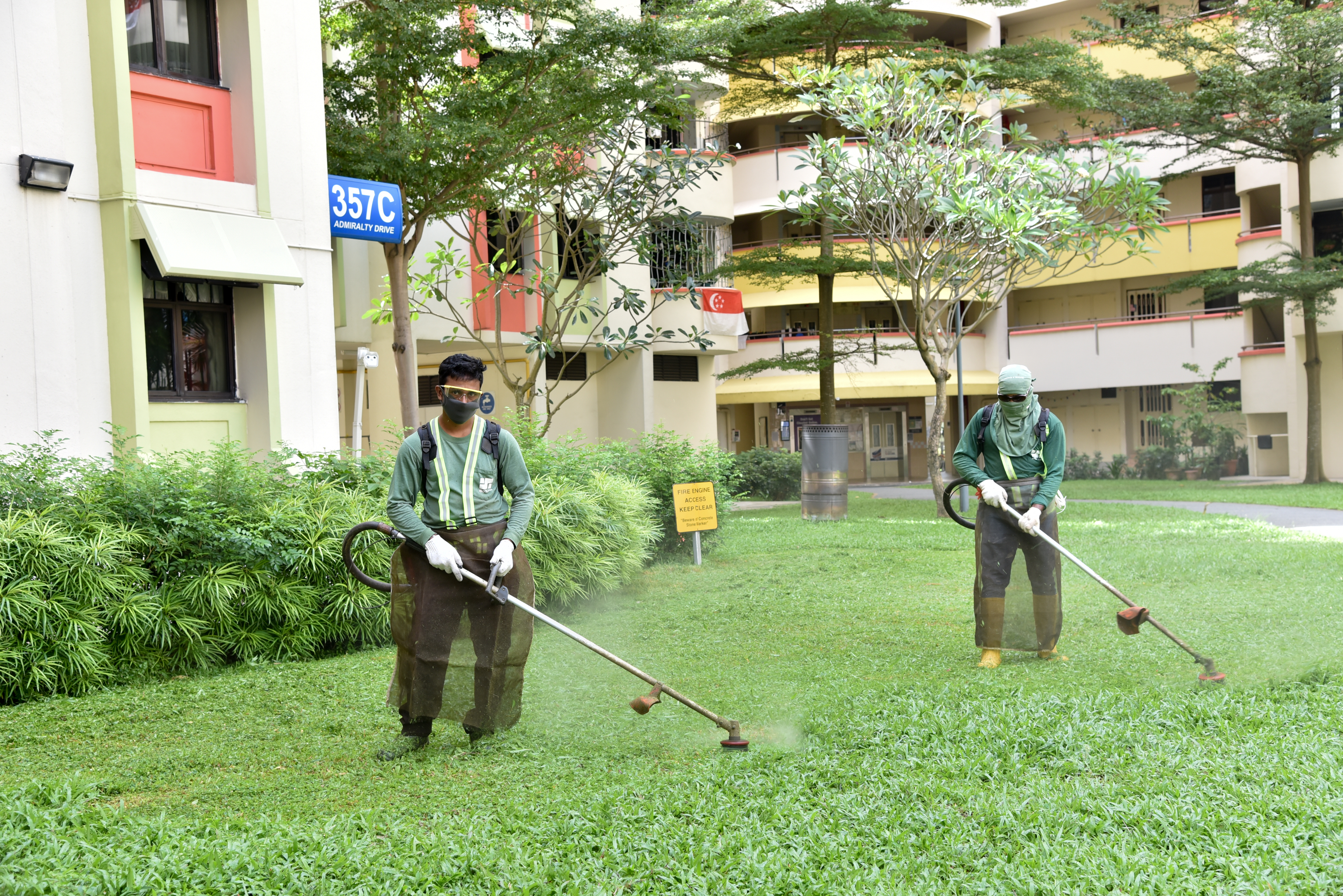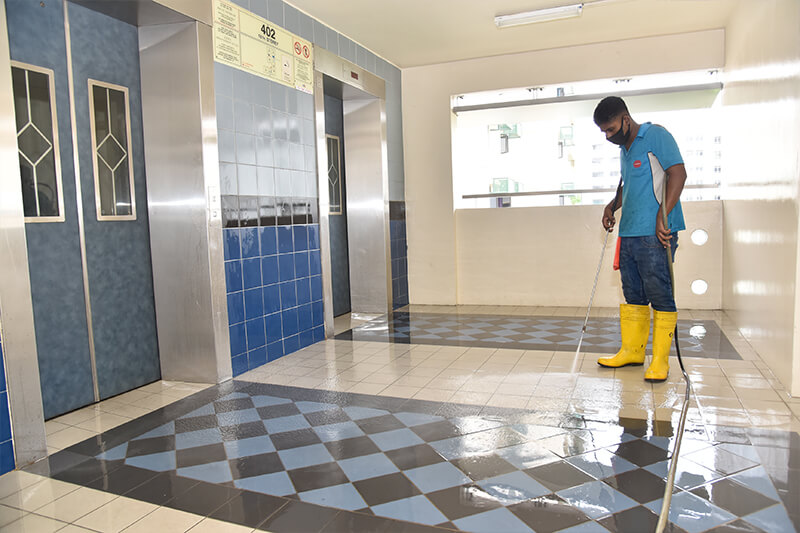 Sembawang Town Council engages certified conservancy contractors to clean and maintain the common areas of our town. These activities include sweeping, cleaning, washing and clearing of trash. Other routine activities undertaken by the Town Council include horticultural and grass-cutting, building maintenance, and maintenance of electrical and mechanical services, such as lifts, pumps and common area lighting fixtures. As we tackle the mounting challenge of maintaining our growing town, we also look for ways to raise productivity while saving costs. Sembawang Town Council also constantly seeks to incorporate recent technology into our maintenance processes. One of our most recent additions include the high-pressure long lance washer, which allows our cleaners to clean previously hard-to-reach places such as overhead areas and awkward corners. Through our routine maintenance work, we aim to achieve a clean, pleasant and welcoming town for all.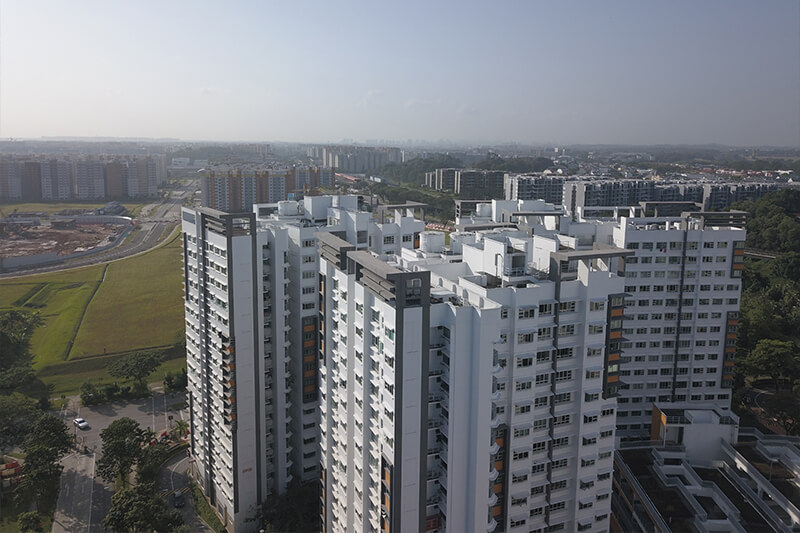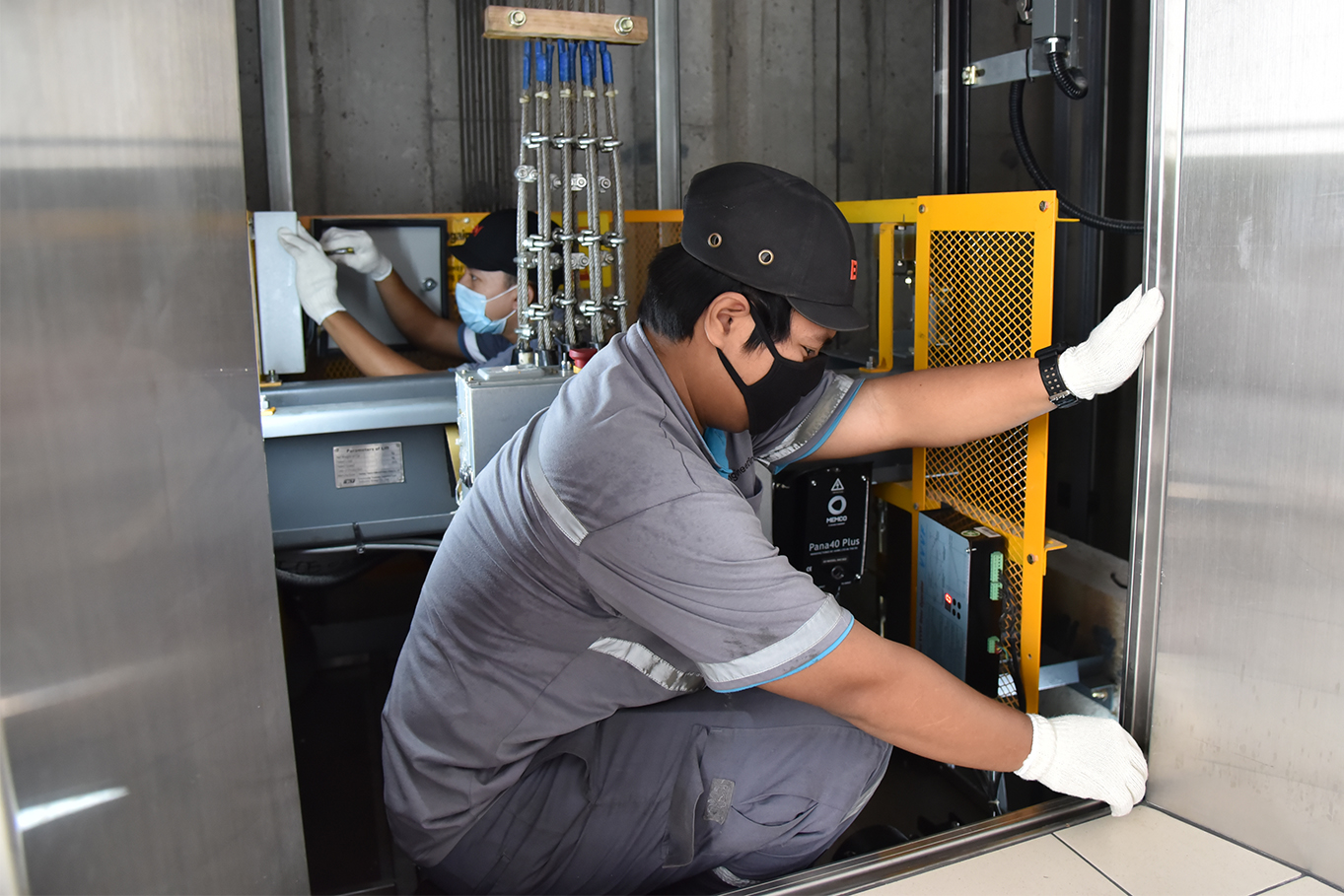 Sembawang Town Council carries out cyclical work to ensure that our estates remain in good condition for our residents. These works include repairs and redecoration (R&R), re-roofing, replacements of lifts, pumps and pipes, are carried out on a scheduled and consistent basis.
For updates on ongoing cyclical work, click Here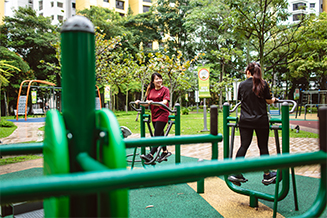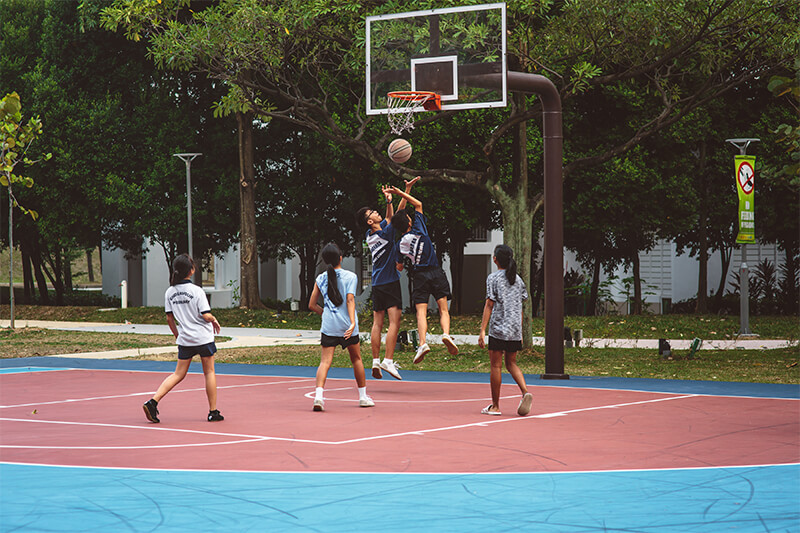 To ensure that the varying needs of our residents are met, Sembawang Town Council works closely with grassroots organizations to identify improvement works that will enhance the quality of living in our Town. Town Improvement Projects aim to increase the leisure and recreational options for residents, as well as to enhance convenience and accessibility of our Towns.
For updates on the ongoing Town Improvement projects, click Here
Essential Maintenance Services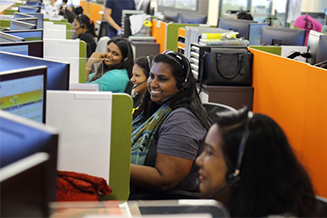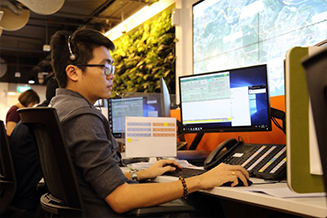 In case of emergencies or breakdowns, our Town Council is also able to provide interim support and relief while repairs or rectification are in progress.
Residents may call our 24-hour, toll-free hotline 1800 275 5555 for the following:
Temporary restoration of electrical or water supply
Lift rescue
Lift breakdown
Any other emergencies
Finance and General Services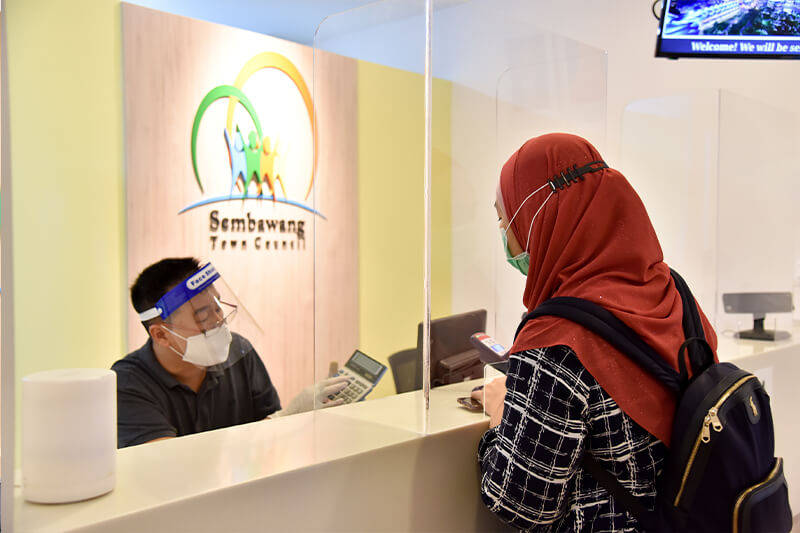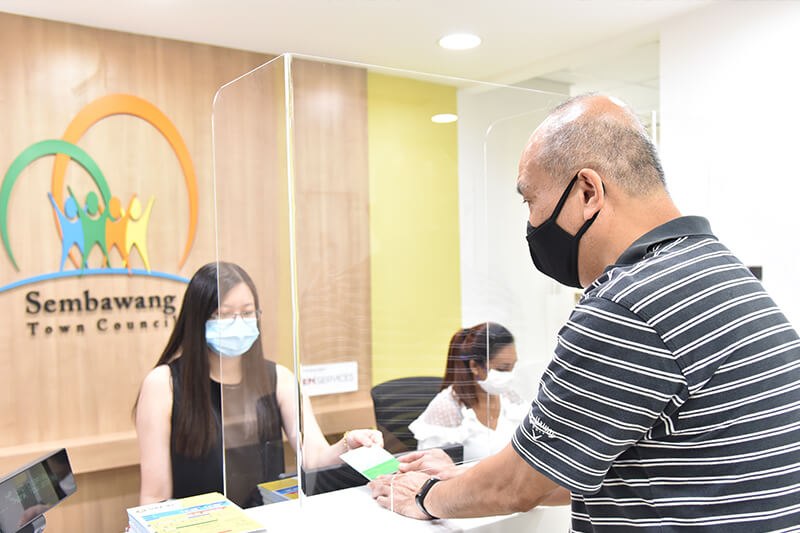 We offer a selection of finance and general services for the convenience of our residents.
Our collection counters assist residents with a wide range of requests, including payment of monthly S&CC, bookings fees for use of common facilities, as well as general enquiries on our services.


Other general services by the Town Council include:
Managing the use of common facilities (void decks, link halls, open spaces, etc.)
Assisting residents with bookings for such facilities
Advising on obstruction and other issues relating to the use of common spaces